Pain Management Solved
If you're struggling with pain, call 866-228-1108 for an appointment today.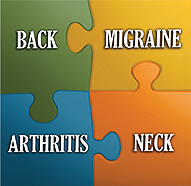 Why Choose Us
At Southeast Pain and Spine Care, we focus on interventional pain procedures and supporting medications to control and relieve the pain of our patients. Many conditions are easily treated with conservative therapies, such as medication and nerve blocks. For the most complex cases, our pain management clinics also have the expertise and experience to offer some of the most advanced pain management techniques available. In some cases seeing a pain management specialist first can even prevent the need for surgery.
Highly Trained Physicians
Southeast Pain and Spine Cares doctors are all double board certified or board eligible in anesthesiology/neurology and pain management. They are also fellowship trained in pain management. These extra levels of education mean that they can provide you with the best care and the latest advancements in pain relief.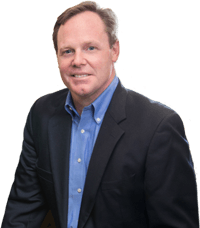 Dr. Kevin Costello
" Dr. Costello was very concerned with my well being even during the proceedure he performed on me. I have not experienced any real pain in.the area.of my body since he did that proceedure. I am pleased with Dr. Costello and the results of my proceedure but do have a problem with this pain center not returning calls for 48 hours even if you are in dire pain."

– Fred Littenberg
Dr. Stephen Pociask
" The trigger point injections really have worked miracles. It's been a huge turnaround and I am now able to get back to my everyday life. Dr. Pociask answers all of my questions and does a good job of explaining what will happen during my procedure and ensures that I understand what is going on. Honestly, I have had a really good experience with the entire staff at Southeast Pain & Spine. "
– Linda Suhre
Dr. Stephen Pociask
" I have been a patient of Dr. Pociask for about 3 years and what I really like is that he doesn't try to push narcotics and has done other procedures that have really helped me tremendously. One of the procedures, RFA really has helped to alleviate the nerve pain that I was having. With RFA, I am able to walk without the assistance of my walker. Dr. Pociask is amazing with a great sense of humor, and has provided me knowledge that has actually helped me. "
– Richard Kuty
Dr. Richard Park
" I've been a patient of Southeast Pain & Spine for a really long time. My steroid injection that I just received has been very successful, so much so that I have already made my next appointment. Dr. Parks is brilliant, and with every procedure I've seen improvement. I give him a 10 out of 10 and would highly recommend. "
– Patricia Koroly
Dr. Richard Park
" I absolutely love Dr. Park. He is very compassionate and really puts me at ease. He really takes his time and created a plan that specifically for me. I am so appreciative that the treatments have really made me feel better. Dr. Park was able to ween me off the high dose medication that I was once on. It wasn't until I began coming to Southeast Pain that I found out was wrong and how to help alleviate the pain. I fell in love with the entire Southeast Pain & Spine staff. I would recommend not only Dr. Parks but Southeast Pain to anyone. "
– Dr. Richard Park
Dr. Raza Khan
" I really like how Dr. Khan took the time to evaluate me, try multiple treatments and rule out the ones that were less effective. While none of the treatments completely eliminated all of my pain, I am now able to get back to doing some of the things that I really enjoy thanks to Dr. Khan!  "
– Scott Krasner